If working for an award winning bank, loved by its people as much as its customers appeals to you then look no further than first direct. If you have a passion for delivering excellent customer service in a performance driven environment, then you've come to the right place.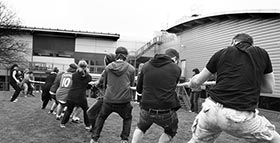 Working for us
With a trophy cabinet fit to burst with prestigious awards and accolades from the likes of Which?, Moneywise and Cool Brands to name but a few, it's no secret that we're loved by our customers and industry experts alike.
Learn what it's like to work here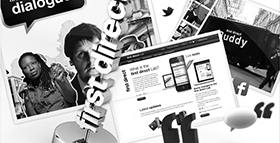 About us
Since we began back in 1989, we have always been at the forefront of delivering amazing customer service alongside innovative ideas. It's what comes naturally to us.
Not only were we the UK's first telephone bank, but the first to offer an around the clock service to suit the needs of our customers, 365 days per year. In short, we're the black and white bank with the big personality.
Read more about first direct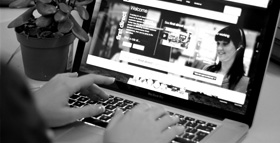 How to apply
Once you've done your research, you should hopefully have a good idea of what life at first direct is all about. Have we ticked all the right boxes for you?
Get help with the application
first direct newsroom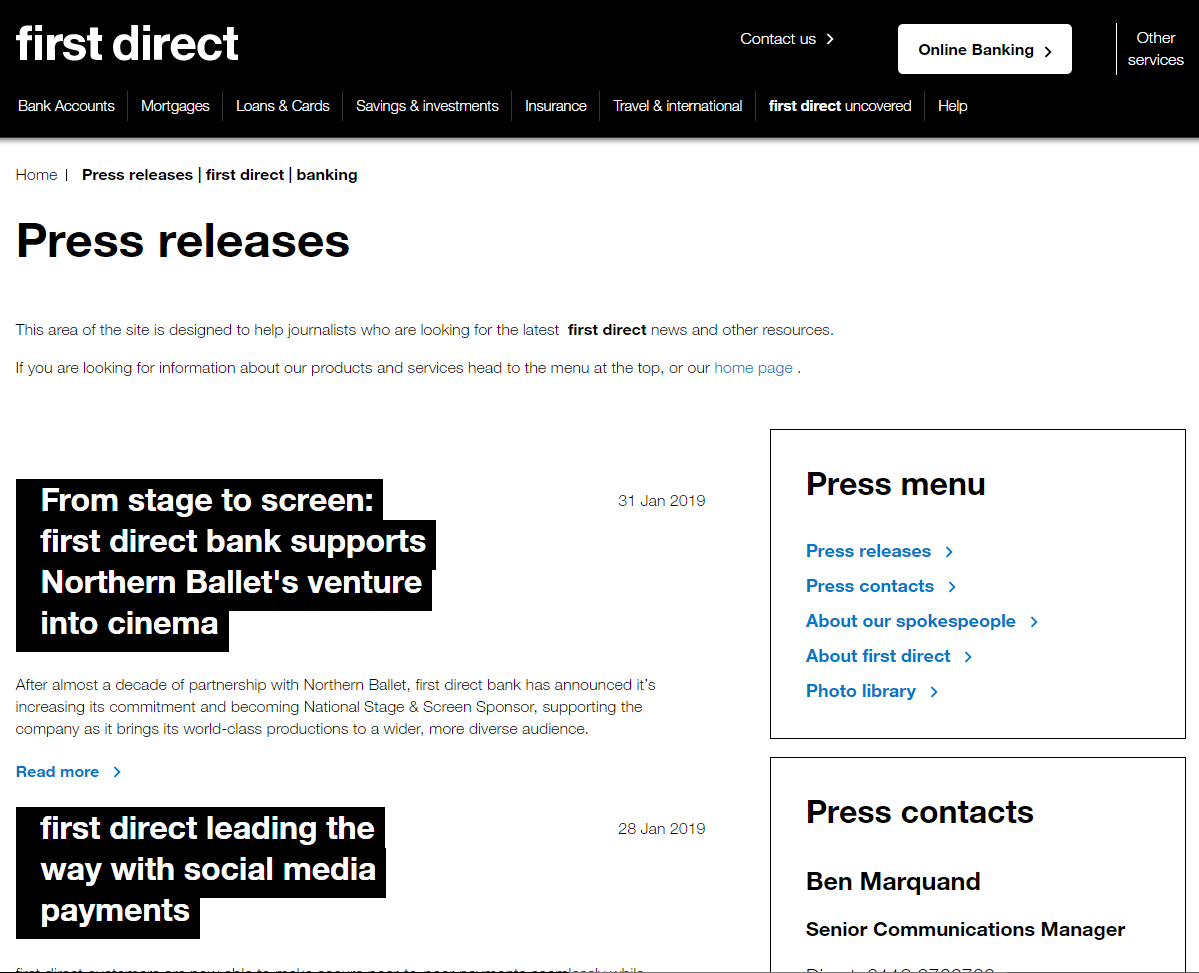 The Social Media Newsroom is our designated press area for journalists, pulling together all our news, PR stories, photos and videos into one central hub. It's easily searchable and packed with information about first direct, making it the go-to resource area for breaking news and in-depth detail about first direct stories.

Visit the first direct newsroom