About us
At first direct we speak with people from all walks of life. To provide them with the best possible service, we need to fully understand their varying needs, and the best way to do that is to have a workforce that reflects them.

Age, ethnicity, religion, sexual orientation; none of it matters to us. It's your personality we're after, as well as the natural talent you bring to the table.

So when we say we embrace diversity, we're not saying it to tick boxes. We're saying it because we do it, and we do it because it makes good business sense. Simple as that.

At first direct we speak with people from all walks of life. To provide them with the best possible service, we need to fully understand their varying needs, and the best way to do that is to have a workforce that reflects them.

Age, ethnicity, religion, sexual orientation; none of it matters to us. It's your personality we're after, as well as the natural talent you bring to the table.

So when we say we embrace diversity, we're not saying it to tick boxes. We're saying it because we do it, and we do it because it makes good business sense. Simple as that.

We pride ourselves on offering the things we know our customers want. Award-winning products. Outstanding service. Cutting-edge innovation.

We love making our customers happy, but every now and then it's nice to get an industry pat on the back too. Take a look at our awards and see all the lovely recognition we've been given over the years.

View our achievements

We pride ourselves on offering the things we know our customers want. Award-winning products. Outstanding service. Cutting-edge innovation.

We love making our customers happy, but every now and then it's nice to get an industry pat on the back too. Take a look at our awards and see all the lovely recognition we've been given over the years.

View our achievements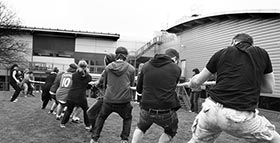 Working for us
With a trophy cabinet fit to burst with prestigious awards and accolades from the likes of Which?, Moneywise and Cool Brands to name but a few. It's no secret that we'vre loved by our customers and industry experts alike.
Learn what it's like to work here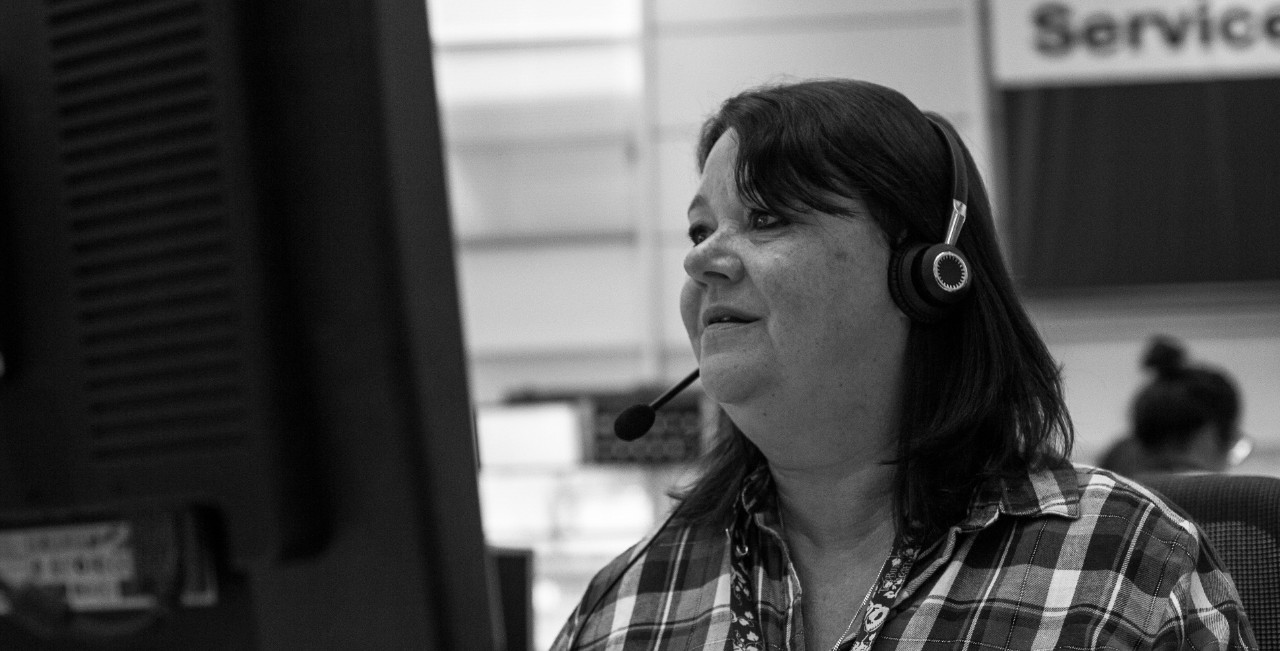 The roles
We've around 3,000 people working for us at first direct and every single one of them brings their own unique personality. Find out more about the roles we have available.
View available roles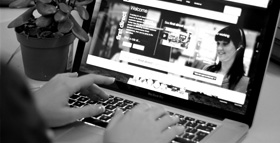 How to apply
Once you've done your research, you should hopefully have a good idea of what life at first direct is all about. Have we ticked all the right boxes for you?
Get help with the application
first direct newsroom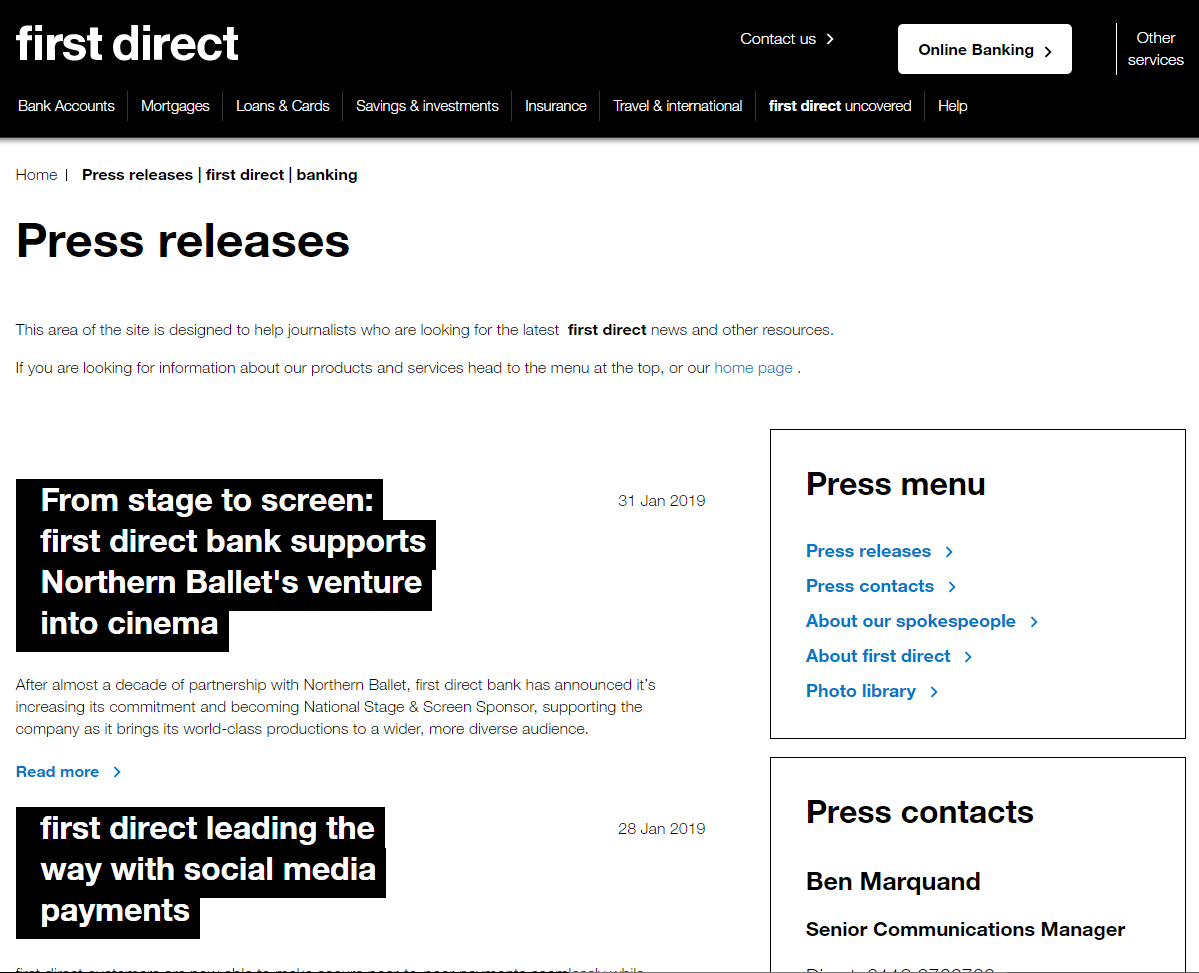 The Social Media Newsroom is our designated press area for journalists, pulling together all our news, PR stories, photos and videos into one central hub. It's easily searchable and packed with information about first direct, making it the go-to resource area for breaking news and in-depth detail about first direct stories.

Visit the first direct newsroom